Cincinnati, OH (PPN) –  A college student, Otto Warmbier, was detained for 17 months in North Korea after being sentenced to 15 years for attempting to steal a propaganda sign.
North Korea tortured Warmbier until the 22-year-old was in a coma but their government blamed his condition on botulism, a toxic food poisoning.
Warmbier's family found out about his medical circumstances a couple days prior to his release.
"It is our sad duty to report that our son, Otto Warmbier, has completed his journey home. Surrounded by his loving family, Otto died today at 2:20 p.m.," his family stated.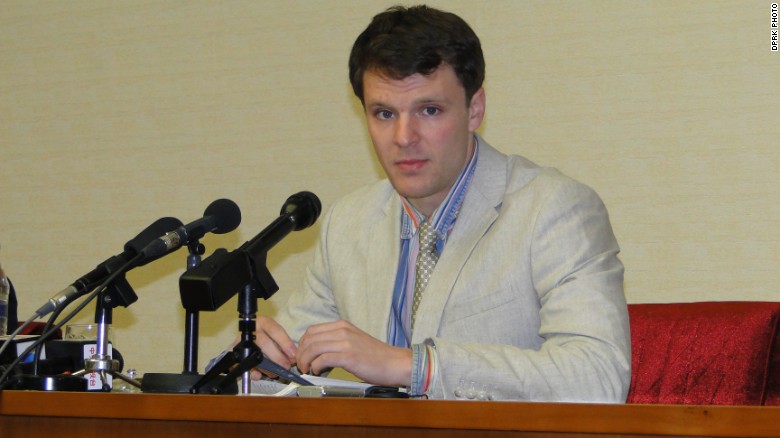 Warmbier passed away Monday afternoon, just a week after returning to the United States in a critical condition. American doctors reported that he suffered from loss of brain tissue.
"Unfortunately, the awful torturous mistreatment our son received at the hands of the North Koreans ensured that no other outcome was possible beyond the sad one we experienced today."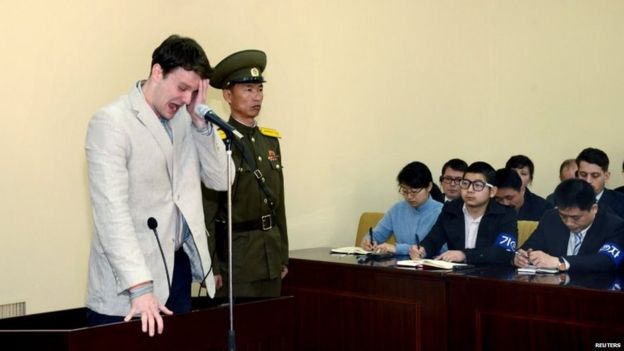 Authorities arrested Warmbier last January when he was visiting the country. In February 2016, the University of Virginia economics student made an emotional confession on video that he was trying to take the sign as a trophy for a US church.
Twitter: @CRobinPPN, @PenPointNews
Like PenPoint News on Facebook!
Submit your story to PPN: info@penpointnews.com