Baton Rouge, LA (PPN) – Southern University's baseball coach Roger Cador announced Friday that he will retire as head coach after 33 years.
Roger Cador served as Southern's assistant coach until 1984 when he became the head baseball coach.  The well-known coach turned the program around tremendously after taking over.
Under his leadership,  Southern won 14 SWAC titles and made 11 NCAA regional appearances. He holds one of the best records in NCAA history 913-597-1 (.604), according to the Advocate newspaper. In 1987, the Jaguars became the first HBCU to win a postseason game in a NCAA tournament, beating Cal State Fullerton in a regional game.
The Jaguars made it to the 2017 SWAC baseball tournament but their last game of the season ended on May 19 against Jackson State in a 7-2 loss. Coach was not able to travel with the team due to pneumonia.
Although Cador is stepping down as head coach, he will remain on campus for the next year to help the program with fundraisers and transition to a new leader. Athletic director, Roman Banks, said until a new coach is hired, Elliott Jones will be the interim coach.
"Like everybody else, (Banks) said I had done all that I could with baseball at this point and that it was going to take much longer than one more year (to get out of sanctions), which is all I had left (in me)," Cador told the Advocate.
Not only did he turn the program around, Cador helped the players break records also. Rickie Weeks became the first and only HBCU baseball player in 2013 to win the Golden Spikes Award – best amateur player in America.
Cador retires with a record of 850-488-1 in 30 seasons. Cador also served as assistant basketball coach for Southern, and was also a student on the Bluff.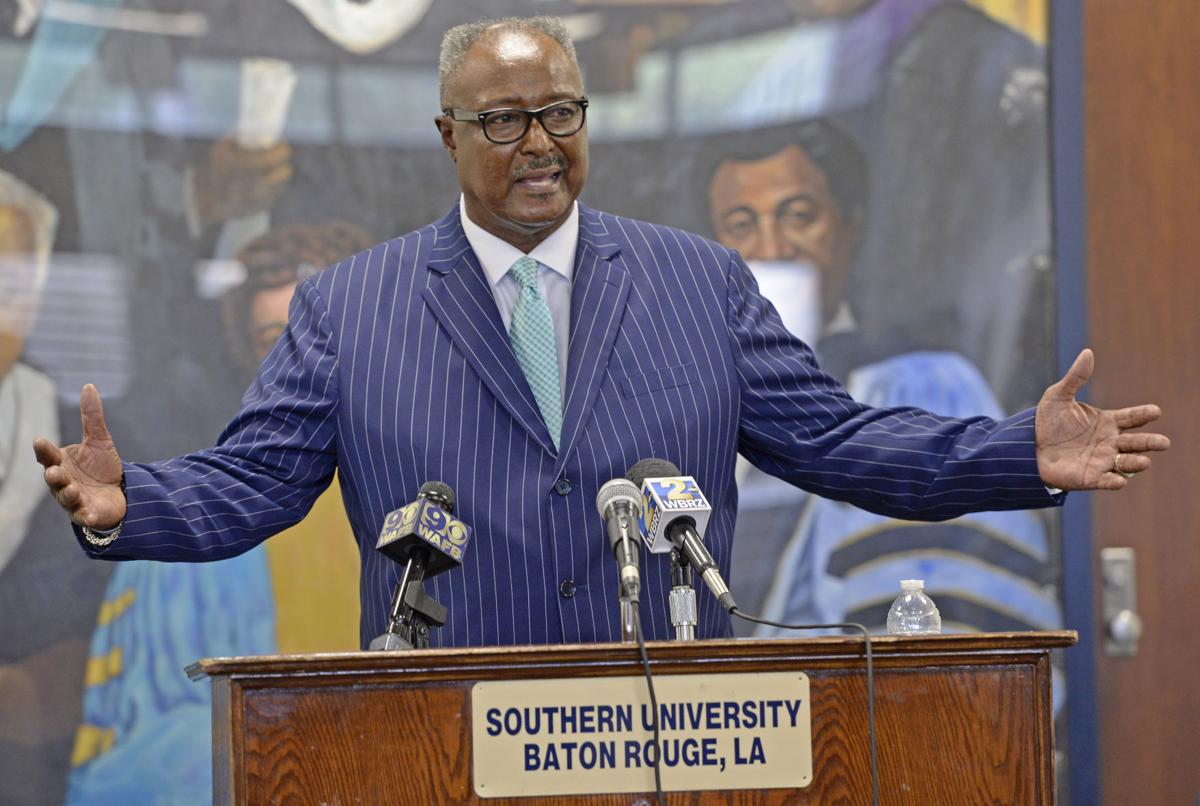 Roger Cador led the Jaguars to becoming a well-respected HBCU baseball program throughout the country.