Hollywood, FL (PPN) – A Florida teenage girl became the second girl in Hollywood Hills High School 51-year school history to play on the varsity football team.
Holly Neher, the only girl on her 50-member football team, threw a 42-yard touchdown pass Thursday in her first-ever
varsity game on the first pass attempt.
The play that had her coaches and teammates going wild was in the fourth quarter of her team's 21-7 loss to Hallandale High School. She threw a great pass to #1 Alex Shelton for the 45 yard touchdown.
"I started jumping up and down. My teammates started jumping on me," Neher told ABC news. "Coaches were screaming from the sidelines. Everyone started hitting me on the helmet."
#14 QB Holly Neher connects to #1 Alex Shelton for the 45yd TD!! #SpartanPride @usatodayhss @Sentinel_Sports @espn @RISEtoWIN #SCtop10 pic.twitter.com/VEQcN7ILeB

— HHSpartansAthletics (@HHSpartanSports) September 1, 2017
Neher played with the girls' flag football for two years before joining the boys team as Quarterback this season.
Coach Brandon Graham said Neher has what it takes to be a successful leader and QB.  "There is something about her that is so inspiring for her teammates. They want to follow her."
Neher is 5-foot-2 but says she will not allow anything to hinder her from playing in America's favorite sport and encourages others to do the same.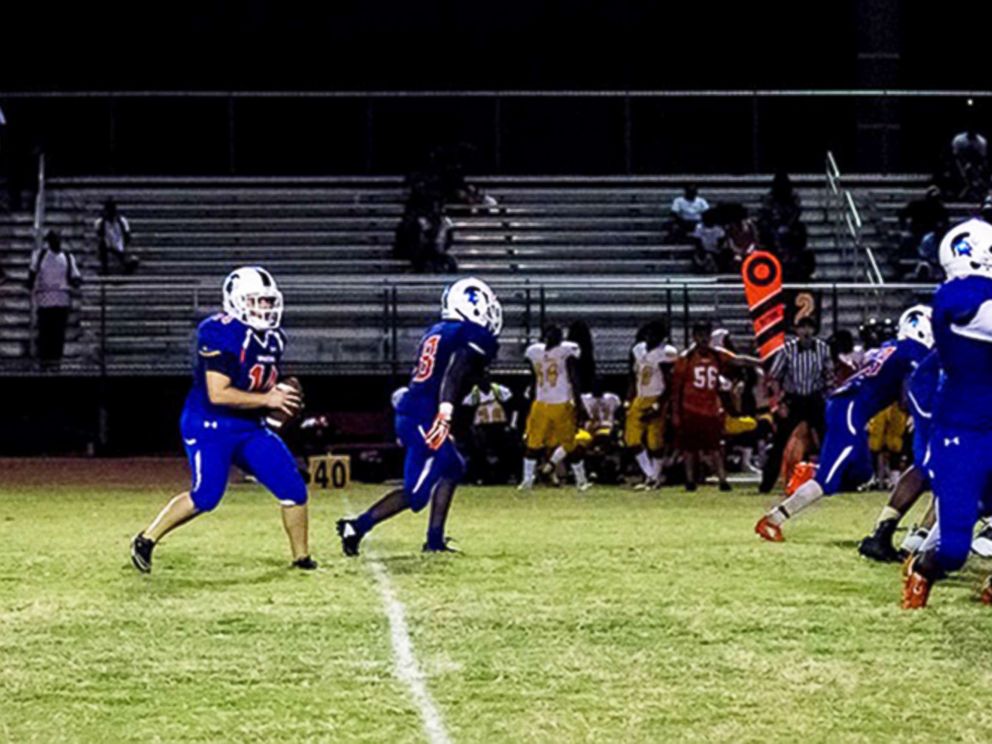 "I hope that they all see how small how I am and no matter what mindset or color, race, size, gender, you can do anything you want," she said.
Coach Graham described Neher as a tough cookie. "Whether it's a female or male quarterback or a ninth or
twelfth grader, you want someone who isn't afraid to make a mistake and who knows they're going to get
yelled at from time to time."
Neher said she will be ready to take on anything that comes her way this football season "with open arms".